It's August, so there isn't much going on in the NBA right now past some of the league's biggest stars competing in Rio for the Olympics, but here is some news to chew on: the Nets preseason schedule!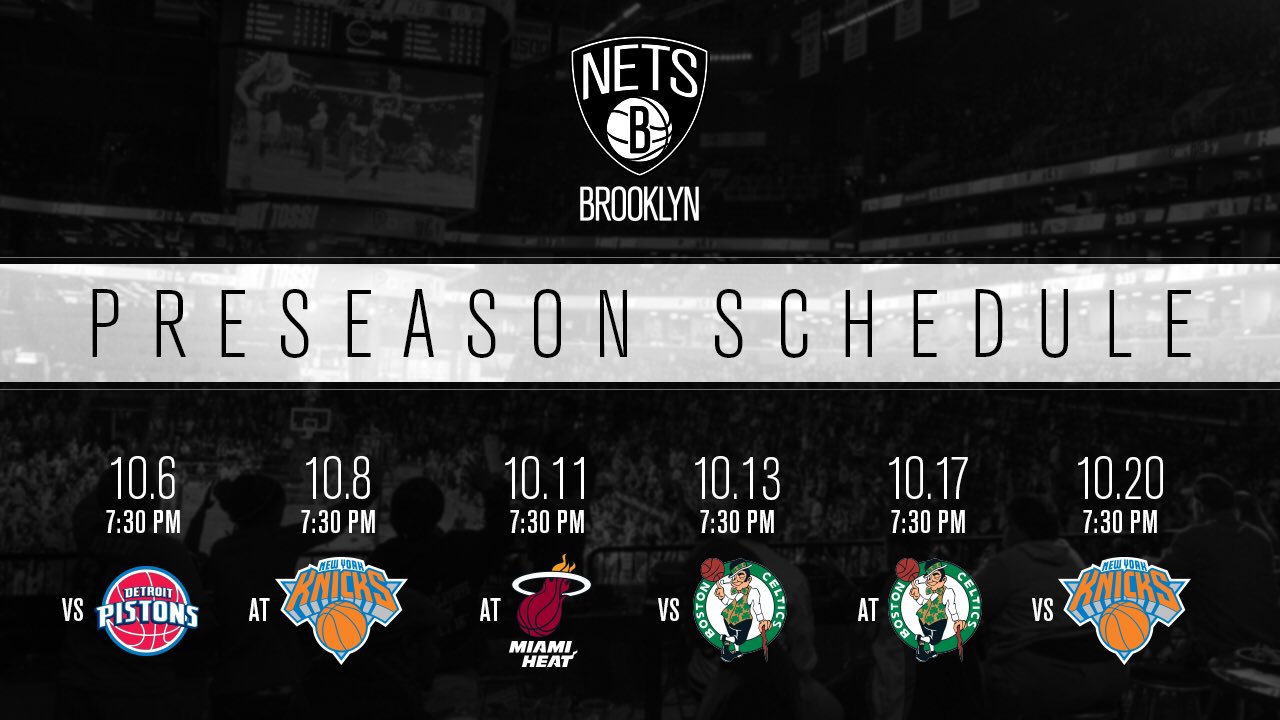 Brooklyn's preseason will have some intrigue. It will be the first time since 2012 that the Nets and Knicks will play, one game each at Barclays and the Garden.
With a big turnover from last season, preseason will also give training camp invites like Beau Beech and Yogi Ferrell to nab the final roster spots. It will also be the first preseason for Chris McCullough, who missed last year's with a torn ACL.
All six games this preseason will be against Eastern Conference rivals with one, vs. the Heat in Miami, being the farthest the team has traveled since its China preseason trip in 2014. Brooklyn also hosts Detroit and plays two games vs. Boston. Another recent change: all the games will be played at NBA arenas, no regional venues like the Times Union Center in Albany or the Sun National Bank Center in Trenton.
No word yet on which games will be shown on YES Network, but since MSG covers all Knicks preseason games, we know at least two will be available in the New York area.
The NBA regular season starts a little more than a week following the conclusion of the preseason.