With the Nets new HSS Training Center set to open next month, the team took the players on a tour of the facility Thursday. The tour followed a practice at the Nets other Brooklyn practice court, just off the main entrance at Barclays.
The players along with Nets public relations staff and others whose offices are currently in East Rutherford got a tour of the 70,000-square foot facility on the eighth floor of a 100-year-old warehouse in Brooklyn's Industry City.  Although the practice floor isn't down yet, much of the facility's jewel, the two-court gym with its floor-to-ceiling windows, is complete.
Tony Brasile, the Nets director of operations, ran the tour which included offices for the yet-to-named head coach and GM and the team's locker room.  The facility cost $50 million (plus a hefty lease).  It will also include a weight room, with mostly new equipment; several conference rooms, an 18-seat theater, a media room, etc.
The Hospital for Special Surgery is the main sponsor of the facility -- and the Nets official hospital. Other sponsors include NIKE+ NYC and ProHealth Urgent Care.
Several Nets players tweeted out images, but none as dramatic of what the center will look like from the ground... at sunset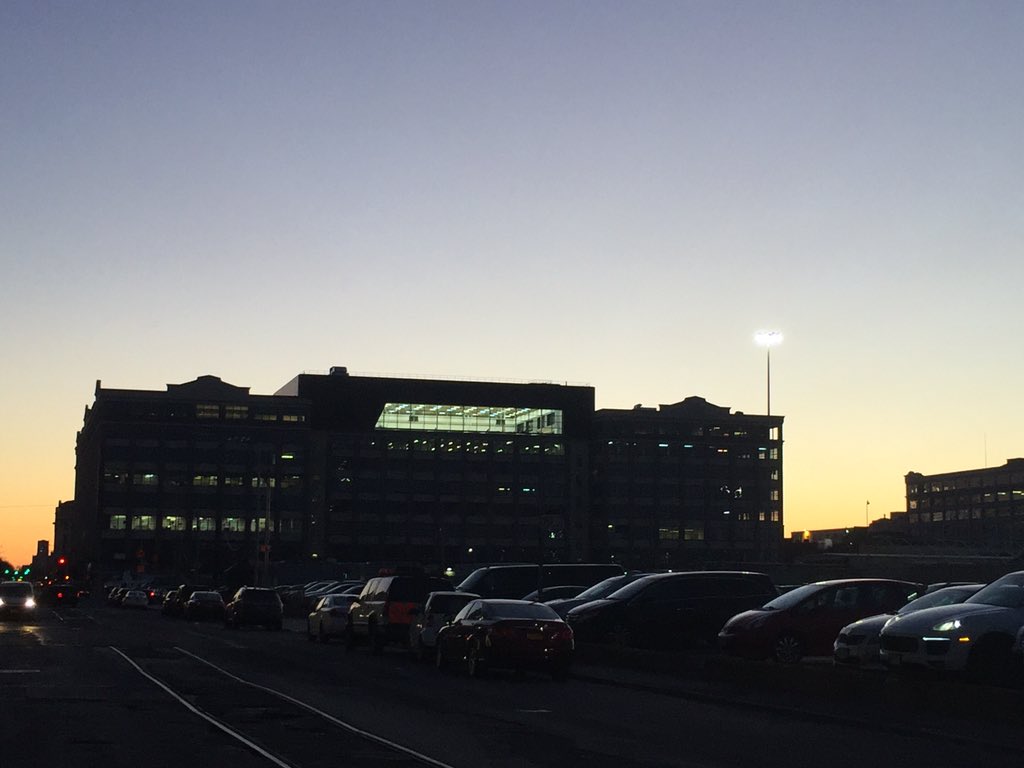 Irina Pavlova, who's been in charge of the project from Day 1, tweeted that out Thursday afternoon.  As she noted, "The sunsets from up there are gonna be spectacular!"
Pavlova was on hand for the tour as were Dr. Riley Williams, the Nets team physician, and Louis A. Shapiro, President and CEO of the Hospital for Special Surgery.