A few days ago, the Nets tweeted out pictures showing progress on the delayed HSS Training Center in Industry City, the $45 million facility perched on the eighth and ninth floor of the 100-year-old Building 19.  Once it's done, sometime during the season, players will have  spectacular views of New York Harbor, Lower Manhattan the broad expanse of Brooklyn from their practice courts.
#Nets HSS Training Center construction is coming along this summer! Here's an inside look at some updates: pic.twitter.com/52qc04jQAL

— Brooklyn Nets (@BrooklynNets) June 11, 2015
That's cool.  But we decided to break down the tweet into its component elements, see what we could identify, what we could find that's new.
There was a collage of an architect's rendering and pictures of the crane and netting now in place as construction crews prepare to take out the roof of the building so it can be raised to a full 34 feet, accommodating two practice courts...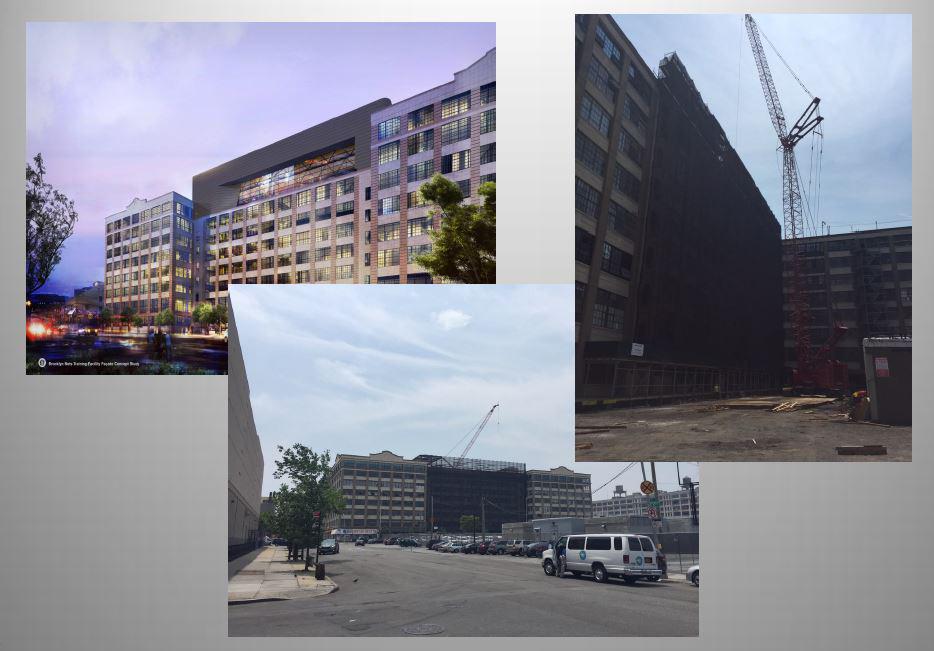 A picture of office construction...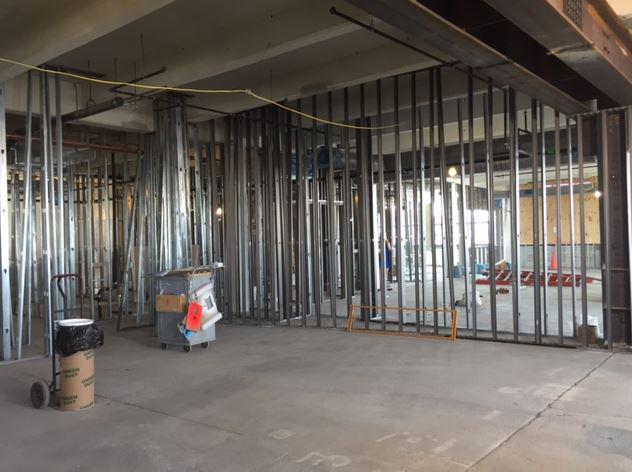 A look at where the Nets roof top lounge will be built, with Manhattan in the distance...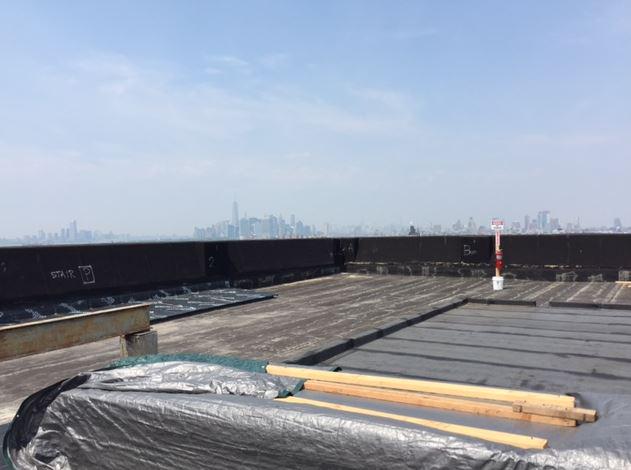 And something subtle. Buried in that collage was what appears to be a new rendering of the exterior roofline of the center. We blew it up so it's a bit fuzzy. But what it shows is a  stark, slate frame around the floor-to-ceiling windows that will provide those spectacular views. The new element matches the outline of interior design of the windows.
In the rendering the Nets released a year ago, the frame wasn't shown.  That rendering showed nothing but a couple of "HSS Nets Training Center" banners a few floors below where the center will be located.  It turns out that  was a stand-in, awaiting the final design.
Other than the tweet, there's been no other release of the rendering, not on the Nets site, not on the site of training center architect David Manica.