Free agency has come and gone.... While most players are signed some big names still remain. In no way am I saying that the Shaun Livingston signing was a bad one, but as the market seems starts to fade their are still better pg's on the market then Shaun Livingston. The Mavericks have recently taken back the 3 million for nine years they were originally going to give him after he had a toe injury. The mavericks are now trying to restructure his deal and this is the perfect time for then nets to swoop in and offer Devin Harris two things he can't refuse... A championship run and rejoining the nets. It's no secret that the Devin Harris had his best years as a New Jersey Net.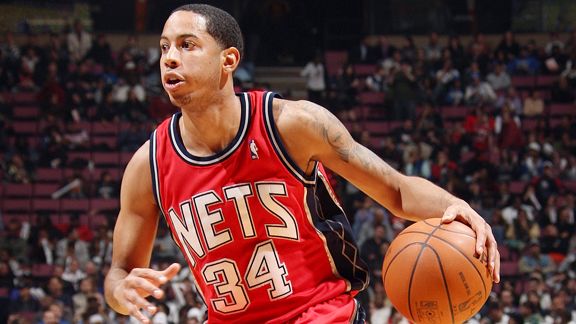 In his first year as a Net he averaged 21.3 points, 3.3 rebounds, 6.9 assist, and 1.7 steals per game. While he won't put up anywhere near those numbers he'd be a huge asset of the bench and would be a more serviceable back-up then Shaun Livingston.
Now for the second part of this article..... Nate Robinson. Most Net fans probably know him for how he (along with Marco Belinelli) beat the Nets with the depleted bulls. while it might be hard for fans to like him at first, he is an over qualified back-up PG. Salary capped teams like the Lakers and Knicks have some interest in Nate, and I think the nets should as well. Nate along with Jason terry would add a scoring punch of the bench that the nets could use when D-will and JJ need a break. last year nate averaged 13.3 points, 2.2 rebounds, 4.4 assist, 1.0 steals per game.
Its Important to note that Nate Robinson also may be interested in playing with KG and Paul Pierce in Brooklyn. Also no one is quite sure if Nate and Devin or willing to play for the Veteran minimum, but if they are the nets should definitely give these one of these two a try.