I'm not a long time
Nets
fan. When i started love NBA and NJ Nets was 2008-09 season, Nets starting line was Harris - Carter - Simmons - Yi - Boone. And I'm watching and cheering the Nets for 3 seasons.
So I only know former Nets players since 3 years. Check out this list and news, and if you guys know more news for these guy, let me know!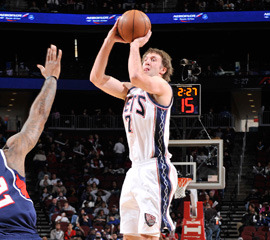 Troy Murphy
He was
Boston Celtics
and now a free agent.
I don't think he will be back to the Celtics as you guys know.
I found some quote about him.
Tony Mejia from Pro Basketball News :

7. Troy Murphy: A boom-or-bust proposition, he hasn't been himself since being traded from Indiana, spending most of his stints in New Jersey and Boston modeling sports jackets. Still, he does have a unique skill for his position and averaged a double-double in consecutive seasons before nagging injuries took their toll. Still only 31, the rest of his career can go either way.

http://probasketballnews.com/story/?storyid=1439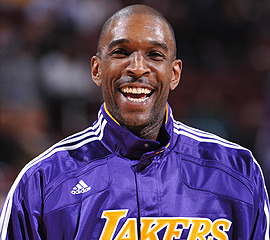 Joe Smith
He was
Los Angeles Lakers
and now a free agent.
He is getting old, so I doubt he still be playing in the NBA.
What's he doing in that time?
Joe Smith from tweet :

It's official!!! we're locked out again!!! 2nd time in my career!!! WoW!!! #Yessiirr...

http://twitter.com/#!/JoeBeast95/status/86704378370727936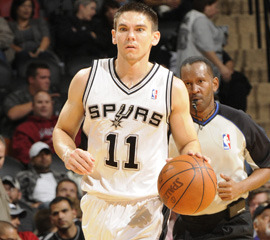 Chris Quinn
He is
San Antonio Spurs
and now a free agent.
He is like bench wormer, so Spurs don't need to resign him anymore, and so others, too.
He will go to Europe league.
Robert Kleeman from Bleacher Report :

The Spurs will head to training camp with at least 10 players signed to guaranteed deals. That number assumes Antonio McDyess follows through on his announced plans to retire. Steve Novak and Chris Quinn, emergency rentals that played sparingly, should not encounter much resistance from management if they desire another NBA home.
Quinn and Novak were not awful (Novak even sparked a home victory against the Charlotte Bobcats with his dead-eye shooting), but San Antonio should look to upgrade from those bit benchwarmers.

http://bleacherreport.com/articles/745382-nba-draft-2011-5-things-to-know-about-the-san-antonio-spurs-plans#/articles/745382-nba-draft-2011-5-things-to-know-about-the-san-antonio-spurs-plans/page/2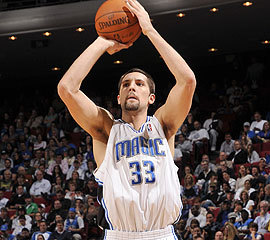 Ryan Anderson
He is
Orlando Magic
.
Magic has a pretty good back up power forward like him.
Right now, he is working for his offensive skills on the summer.
Zach McCann from Orlando Sentinel :

Ryan Anderson has improved in each of his three NBA seasons, and he hoped to add some wrinkles to his offensive game this summer. That mission is going well, the Orlando Magic power forward recently said.
Anderson's primary goal this summer was to add strength and improve his balance, physical traits that will help the other skills he wants to add to his game: a more nuanced post game and the ability to drive off the dribble and shoot.
He played efficiently this past season — shooting three-pointers and lay-ups almost exclusively — as those were the shots the Magic wanted him to take. Now Anderson wants to add more variety to his skill-set.

http://blogs.orlandosentinel.com/sports_magic/2011/06/ryan-anderson-improving-strength-balance-post-game-video.html?utm_source=feedburner&utm_medium=feed&utm_campaign=Feed%3A+sports%2Fmagic%2Fbasketblog+%28Magic+BasketBlog%29&utm_content=Google+International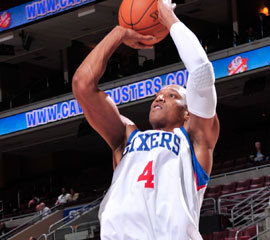 Tony Battie
He is
Philadelphia 76ers
and now a free agent.
Is he bad player with Sixers? Nope, I think he did pretty well.
Even though he will not be back to the Sixers, he still can be the NBA player.
Kurt Helin from NBC Sports :

Rather they are looking at Kwame Brown as a short-term fix. Yes, that Kwame Brown. If that sounds desperate, here are the other guys on their list according to the report: Tony Battie, Kurt Thomas, Joel Przybilla, Aaron Gray, Theo Ratliff and, Greg Oden.

http://probasketballtalk.nbcsports.com/2011/06/27/knicks-may-solve-center-problem-with%E2%80%A6-kwame-brown/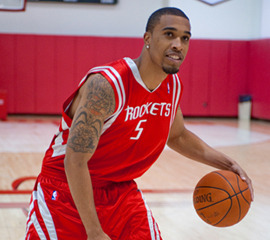 Courtney Lee
He is
Houston Rockets
.
He is pretty good back up of
Kevin Martin
, but it looks like hard to be starter in this team.
Also, some team have an eye on him especiallt Bulls.
Matt Coan from Bleacher Report :

Trade: Courtney Lee to the Chicago Bulls for a future first round pick and maybe a future second round pick.
There were whispers about the Bulls trying to acquire Lee at the trade deadline last season, but things didn't work out.

http://bleacherreport.com/articles/751448-nba-trade-rumors-monta-ellis-and-5-trade-possibilities-for-the-chicago-bulls#/articles/751448-nba-trade-rumors-monta-ellis-and-5-trade-possibilities-for-the-chicago-bulls/page/2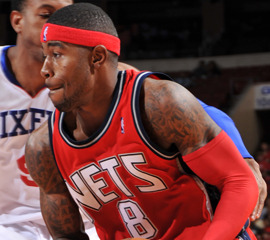 Terrence Williams
He is also Houston Rockets with Courtney Lee.
It looks like he have not had enough time to play with the Rockets.
But, after Battier is gone, I think he will get more time to play.
James Schmidt from Bleacher Report :

Terrence is by far the most athletic player on the Houston Rockets roster. He can defend, pass, score. He's basically a clone of Iguodala physically and style of play wise. But he can be a headcase, which is probably why Rick Adelman was reluctant to play him.
After the team traded Battier, Adelman had to play him because of nobody to besides Williams to back up Chase Budinger. Williams had some flashes of brilliance, making quite a few impressive passes, including a full-court touchdown pass to Courtney Lee.

http://bleacherreport.com/articles/755585-houston-rockets-give-terrence-williams-and-hasheem-thabeet-a-chance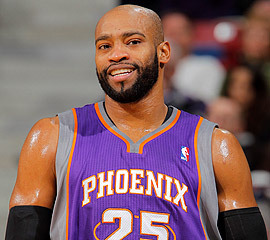 Vince Carter
He is
Phoenix Suns
.
But Suns bought out him, so he is now a free agent.
Some teams include us think about him, but everyone knows he is not as good as before.
Brandon Galvin from Bleacher Report :

After seeing his career trail off in Orlando and Phoenix, it is difficult to find any team on the verge of winning bringing him in. He may garner interest from a few scrub teams looking to make a splash with a name brand, but he will not help them win and not even they would dare offer him solid money.br /> Would Carter even be willing to play for a short-term contract with little money? The worst part is that he still thinks he's a superstar. He is going to hog shot opportunities and try to take over the game despite his repeated failures, which is why a Championship contender would be foolish to sign him.

http://bleacherreport.com/articles/735157-nba-rumors-which-free-agents-will-attract-the-most-interest-in-offseason/entry/104601-nba-rumors-is-vince-carters-nba-career-finished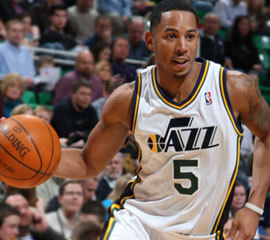 Devin Harris
He is
Utah Jazz
.
Being traded to Jazz, he still has trade rumors again as a Nets.
But this poor guy wants to stay his team again.
Brian Smith from tweet :

Jazz's Harris has long been used to trade rumors. Shrugs them off. Wants to stay with Utah and keep building what team has begun.

http://twitter.com/#!/tribjazz/status/85744544129355776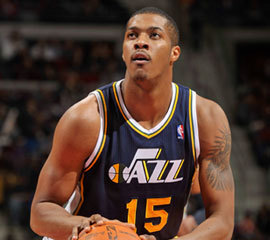 Derrick Favors
He is also Utah Jazz with Devin Harris.
Jazz fans believed he will be great power forward as we did even though they picked Kanter.
He would be a high praise for Jazz when the season starts.
Basketball John from SLC Dunk :

Whether it's this year, next year, or shortly after, Derrick Favors and Enes Kanter will be the two main players for the Jazz front court. Despite not having played one minute together, it still has to make you excited as a Jazz fan. On offense, Favors should rule the post while Kanter should be the perfect floor spacer for his teammate.

http://www.slcdunk.com/2011/6/28/2248549/you-should-be-excited-for-an-enes-kanter-and-derrick-favors-back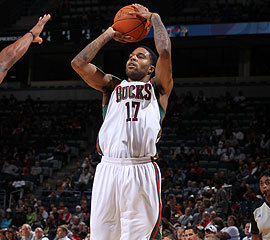 Chris Douglas-Roberts
He is
Milwaukee Bucks
and now a free agent.
He looks like he doesn't fit with Bucks styles, so he will be out of Bucks.
So where he will be at next season?
Andrew from Waiting For Next Year :

Another long shot risk for the Cavaliers would be Chris Douglas-Roberts. The former Memphis star was believed to be one of the players the Cavaliers considered in the 2009 NBA draft when they took JJ Hickson. Drafted instead in the 2nd round by the New Jersey Nets, CDR was traded last year to the Milwaukee Bucks where he couldn't get off the bench and racked up the DNP-CDs. There's no doubt he'll be looking for a fresh start to remake his career, and again, this is something the Cavaliers can offer.

http://www.waitingfornextyear.com/2011/06/free-agency-not-likely-to-offer-much-for-the-cavaliers/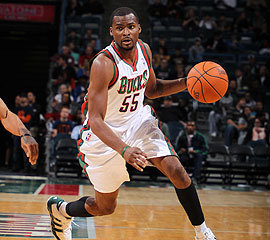 Keyon Dooling
He is also Milwaukee Bucks with Chris Douglas-Roberts.
And also he is the first vice president of NBA Player's Association.
Now he and NBPA is arguing with the owner and NBA for the new CBA rule.
Steven Cuce from Sports Radio Interview :

Keyon Dooling is the Vice President of the NBAPA working under Derek Fisher who is the President. Dooling joined 106.7 the Fan in D.C to make sense of the NBA lockout and give the player's side of the argument as if sports fan want to hear more about millionaire players fighting billionaire owners. From the sound of it, Dooling thinks sports fans and business's couldn't live without the NBA, but what he doesn't realize is the fact that it took years for the NBA to recover from the 1999 lockout. Fans might not be so forgiving this time around. Most sports fans don't even pay attention to basketball until after the Lombardi Trophy is hoisted and this time around fans may just let this lockout go on without a fuss. The NFL lockout is one thing as America's most popular sport, but the NBA may just be left to the waste side.

http://sportsradiointerviews.com/2011/06/30/keyon-dooling-nba-lockout-derek-fisher-nbapa-david-stern/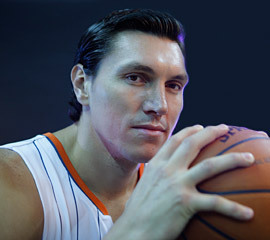 Eduardo Najera
He is
Charlotte Bobcats
.
Most analysts said the worst trade for Bobcats was trade T.Chandler for Carroll, Dampier and him.
And now, Bobcats wants to clean power forward include him.
Matt Thomas from Trade Street Post :

The PF position is taken care of. We will not have all of these players come the start of the season. I predict at least 2, if not 3, of them will be traded before the deadline. There's no point to mention the FA PF's whatsoever.

http://www.tradestreetpost.com/2011-articles/june/free-agency-and-you-a-bobcat-story.html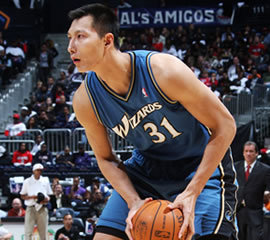 Yi Jianlian
( Jianlian Yi )
He is
Washington Wizard
and a free agent.
Wizard extended qualifying offer most FAs of them except him only.
Does he really like to become a unrestricted free agent?
Michael Lee from The Washington Post :

The Wizards have until June 30 to pick up the qualifying offer for Yi Jianlian, which is unlikely considering Yi is slated to earn $5.4 million next season and the salary cap is expected to drop considerably with the next CBA. If the Wizards fail to extend the offer, Yi would become an unrestricted free agent. Yi had a difficult, injury-plagued season in which he averaged career lows in scoring (5.6 points), rebounds (3.9) and shot just 41.8 percent in 63 games.

http://www.tradestreetpost.com/2011-articles/june/free-agency-and-you-a-bobcat-story.html
Other Players:
Bobby Simmons
He is playing for Reno Bighorns in NBDL( D - League ).
He was pretty well in D-League.
His team got a division title first time but lost at semifinal.
Sean Williams
He is playing for Texas Legends in NBDL.
He went China and Puerto Rico, and then came back to D- League.
His team lost the first round in this season.
Trenton Hassell
He found a job for Nashville Soul in ABA( American Basketball Association ).
This team is the one of 2011 announced expansion team in ABA.
They will begin play in the next season.
Josh Boone
He is playing for Zhejiang Golden Bulls(浙江金牛篮球俱乐部) in China.
He is a top rebounder in this team and played very well.
His team lost 1st round in the playoff this year.
Jarvis Hayes
He is playing for Aliaga Petkim(Aliağa PETKİM) in Turkey.
He is pretty good player for this team, 31.1 min to play and 16.3 pts.
But his team didn't enter the playoff in TBL.
That's all i've heard that former Nets players' news. Other guys are not working as a basketball player.
Orien Greene
was working in Utah Flash in NBDL, but his team is now up to sale. Therefore, it means his team is dissapeared.
Stromile Swift
was arrested for stalking ex-girlfriend. It's bad news.
I heard
Rafer Alston
is now basket ball coach for Christian Life Center in Houston.
And
Maurice Ager
is working on his music production, Moe Ager Production.
I don't have any news about
Quinton Ross
.
That's all i have the former nets players' news.
If I got wrong information or you have more news for someone, tell me please.