All these ideas are about us signing/trading players and not just hoping to get Dwight Howard by the end of the season, but will put us in the best position to acquire while still being a playoff team. (3 plans)
Dislaimer: The last idea isn't mine, its VC's I'm simply just showing it to you guys because I think that its not only possible, but it ensures we are competitive this year, and while not hitting hard on the cap.
[ I changed the title name because I really think all of these ideas have are very possible and will all end in a Nets team thats successful. Since originally not much people were commenting or even answering the polls. Enjoy :) ]
1. This is perhaps the most basic idea.
These are the main things
- First thing give Outlaw his money and kick him on his way out the door.
- Sign Andrei Kirilenko(I'd actually prefer Battier over Kirilenko but I'm not sure King is considering him)
- Sign Reggie Williams/Al Thornton/ for our backup forward spot
- Sign Nene/Chandler
- Sign Anthony Parker
----------------------------------
-Conditionals-
*At this point we can choose to resign Humphries, which will leave us a gap at the SF, and SG. Reason why I say this is Kirilenko isn't going to be there all 82 games of the season, and its more crucial that we have someone that can play most games if not all especially since its only a 66 game season. So most of you have heard Reggie Williams name thrown around, and by now you should know that he's a much better option than James on offense, who also wasn't healthy this season. Thornton played a combined 71 games, and Reggie played 80 games last season. Although Williams is overall the better choice because of his young age, has lots of potential, and his offensive game is better. But Thornton offers athleticism, and although not a defensive minded player he wouldn't be a bad option to start in case Kirilenko got injured and can get minutes until James improves(or digresses).
2010-11 Season
PPG
APG
RPG
PER
7.4
0.9
3.0
11.74

Career

11.9
1.2
4.2
Played 71 games last season.
-He's really not as bad as people say he is. Just can't give him a lot of touches, but he should be fine coming off the bench and will be a lot more productive on the offensive end instead of James.
-Showcases his athleticism
The catch here is they are both on the same team and its most likely they won't resign both of them so in this scenario either would do just fine not just as a roster filler but guys that will actually help our team.
* Anthony Parker should be attainable for cheap, and is a piece that can only help our situation. He's overall a well rounded player, and can start if needed. Can play defense, and is a decent scorer. A guy that can't hurt our chances at signing Howard, and offers veteran experience to our rookie guard.
* Brandan Wright is simply optional, we have Jordan Williams but I don't expect to come off the bench and play a substantial amount of minutes right out of the gates so signing this him can't hurt.
(Petro should suffice, Brook Lopez should improve drastically over his dismal performance last year. He shouldn't get that enough minutes to hurt us.)
Lineup:
A. Brook Lopez / Johan Petro / Jordan Williams
Nene / *Brandan Wright / Jordan Williams
Andrei Kirilenko / Al Thornton / Damion James
Anthony Parker /(interchangeable)/ Anthony Morrow / Marshon Brooks / Sigh~Graham...
Deron Williams / Farmar / Gaines
- I paired Al Thornton with Nene in this one, which is a better balance having Chandler and Reggie Williams versus the opposite.
B. Tyson Chandler / Johan Petro/ Jordan Williams
Brook Lopez / *Brandan Wright / Jordan Williams
Andrei Kirilenko / Reggie Williams / Damion James
Morrow / Parker / Brooks / Graham Crackers
Deron Williams / Farmar / Gaines
~~~~~~~~~~~~~~~~~~~~~~~~~~~~~~~~~~~~~~~~~~~~~~~~~~~~~~~~~~~~~~~~~~~~~~~~~~~~~~~~~~~~~~~~~~
2.
Until I really understand the new CBA I'm going by the concept of needing to keep the cap open.

Sign Tyson Chandler for 4 years $45 to $50 million front loaded.

Trade Farmar to Utah for C.J. Miles.

Trade Petro and $3 mill to Charlotte for Boris Diaw.

Sign Wilcox to a one year deal for the rest of the cap, around $4.4 mill one you account for the removal of the cap hold for him and Chandler.

PG: Deron/Gaines
SG: Morrow/Brooks/Miles/Graham
SF: Miles/James/Diaw
PF: Chandler/Diaw/Williams
C: Lopez/Chandler/Wilcox/Diaw
Instead of Wilcox we both agreed it would be better to get Brandan Wright a 1 year contract, other than that this lineup is successful in my books.
2010-11 Season
PPG
RPG
BLKPG
PER
11.3
5.0
0.6
13.94

Career

9.8
4.9
0.6
Boris Diaw played all 82 games last season! He can start, and if not will be a great veteran presence off the bench.
Can knock down the three, and has a consistent mid range shot. Really not a bad idea to pair him with Morrow, having the tandem of Lopez and Chandler down low.
3. This is one of my ideas and I will most likely get a lot of hate for it but I just want to add something else to consider. Pretty much a fail-safe plan in case Nene ask's for too much which isn't a guarantee but highly likely, and Chandler signs with another team.
-First things first for this lineup we need to try to improve very slightly from last year in order to maintain our cap space. So no big names, and no unbalanced trades coming our way. That doesn't mean we'll be a team under .300. In fact we have a good chance of sneaking into the playoffs if not go as high as the 6th seed.
Believe it or not the lineup we had near the end of the season before everyone got injured, and got used to playing with Deron we played our best ball as a team. Humphries got double doubles, Gaines, Morrow, and Farmar all stepped up if not for a short period of time. Lopez improved the most and I've showed the statistic previously I can't seem to find it, but his points per game after the Deron Williams trade increased by two as well as his rebounds. Then if you recalled that short streak of games we won, even a few without Dwill, or in the absence of Humphries we did well. So if we can't get one of the two bigs, it shouldn't be a big issue just adding role players. They can't be as bad as Graham, and Petro. God.. I really hope not.
- So for this situation I would actually hold on to Outlaw because and weigh out our options. See whats available for a trade, rather than sign from this years free agency. Obviously we can try to sign Kirilenko, Prince, Battier but I wouldn't offer much more 6 million because we could get someone a lot cheaper via trade.
And that man is
The Prince:
Luc Richard Mbah a Moute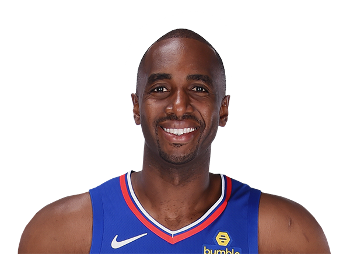 -He's a restricted free agent. So he'll most likely be resigned for cheap most likely under $3 million as he hasn't received even $1 million in his career. Then we could trade Petro and maybe add a 2nd rounder to the trade because Bogut is the Bucks only center. They just sign Tobias Harris, and they have Ilyasova and Gooden so the PF spot is pretty stacked.
REGULAR SEASON AVERAGES
SEASON
TEAM
GP
GS
MIN
FGM-A
FG%
3PM-A
3P%
FTM-A
FT%
OR
DR
REB
AST
BLK
STL
PF
TO
PTS
'08-'09
82
51
25.8
2.8-6.0
.462
0.0-0.0
.000
1.7-2.3
.729
2.3
3.6
5.9
1.1
0.5
1.1
2.5
1.2
7.2
'09-'10
73
62
25.6
2.4-5.1
.480
0.1-0.2
.353
1.3-1.8
.699
2.3
3.1
5.4
1.1
0.5
0.8
2.5
1.0
6.2
'10-'11
79
52
26.5
2.5-5.4
.463
0.0-0.1
.000
1.7-2.4
.707
2.1
3.2
5.3
0.9
0.4
0.9
2.3
1.0
6.7
Career
234
165
26.0
2.6-5.5
.467
0.0-0.1
.214
1.6-2.2
.713
2.3
3.3
5.6
1.0
0.5
0.9
2.4
1.1
6.7
Just a lil' clip showing his calm demeanor, his thirst to play defense, and how he gets his job done.
This video shows his versatility defending Lebron, and Bosh. Also capable of finishing, and it shouldn't be that hard for him to score if Deron sets him up.
CAP SPACE: With Vujacic, Gazuric, Wright, Hump, West, all coming off the books we have exactly $35,984,115 in cap space! Obviously we still need to sign Brooks, and Jordan, and Brandan Wright would be a good idea.
Then if you amnesty Outlaw the Nets will have at least $40 million in cap space give or take depending on how much the amnesty affects the cap space. I'm not sure whether it'll be 100% but nonetheless we're in great shape.
Also after trading Petro for Mbah a Moute we should be upwards of $43 million.
-Get Dwight Howard-
Nets Recieve:
Dwight Howard, and Turkoglu
Orlando Recieve:
Brook Lopez, 2 First Rounders, and maybe a 2nd rounder or rights to Bogdanovic
*This would result in $26 million added to our cap. So we have a good 15-18 million to work with. Now we can choose start Turkoglu to start, or sign another guy. I'd prefer we preserve our cap space and try for plan A. Nene, and if not plan B. Kris Humphries. So if we successfully sign Nene we would most likely only have room for one more piece if not just a minimum signing. Even though I'd rather have Kris Humphries because he'd be 2-3x cheaper his style of play doesn't really mesh with Nene. In fact I might even look at David West over Humphries.
-Sign Nene for $42 million over three years
-Then see if any centers that are amnestied will accept $1-3 million if there are any available. If not then look at the free agents
Free agents that come to mind:
Chuck Hayes: + Good defender, and has experience, is healthy, averaged 8ppg and 8rpg last season. - Undersized , one of the ugliest free throw shots I've ever seen , doesn't have a polished offense.
Kurt Thomas:+ Offers defence, and veteran experience. - Old, misses a good amount of games, and most likely will stay with the Bulls
These guys are just big bodies that have experience and their performance will be overshadowed by Dwight so we don't really need to look for better guys. These should be fine.
- Etan Thomas, Chris Wilcox , Melvin Ely , Jason Collins
* All of these guys could be signed at minimum , except for Hayes he might command more than minimum.
The lineup should look like this if all went according to plan
Dwight Howard , Chuck Hayes , Jordan Williams
Nene Hilario , Mbah a Moute , Jordan Williams
Turkoglu , Damion James , Mbah a Moute , Graham
Anthony Morrow , Marshon Brooks , Graham
Deron Williams , Gaines , (Sign a guy from the D-league)
- Could just sign Humphries for $5mill and save $7 million or more to add Anthony Parker, and a better center among those that are amnestied, or by trade.
~~~~~~~~~~~~~~~~~~~~~~~~~~~~~~~~~~~~~~~~~~~~~~~~~~~~~~~~~~~~~~~~~~~~~~~~~~~~~~~~~~~~~~~~~
Let me hear your thoughts!